Submitted by
content
on Thu, 04/27/2017 - 14:44
Real Madrid once again failed to keep a clean sheet in a game, as Napoli managed to score in the first half of a recent meeting between the two teams in the Champions League.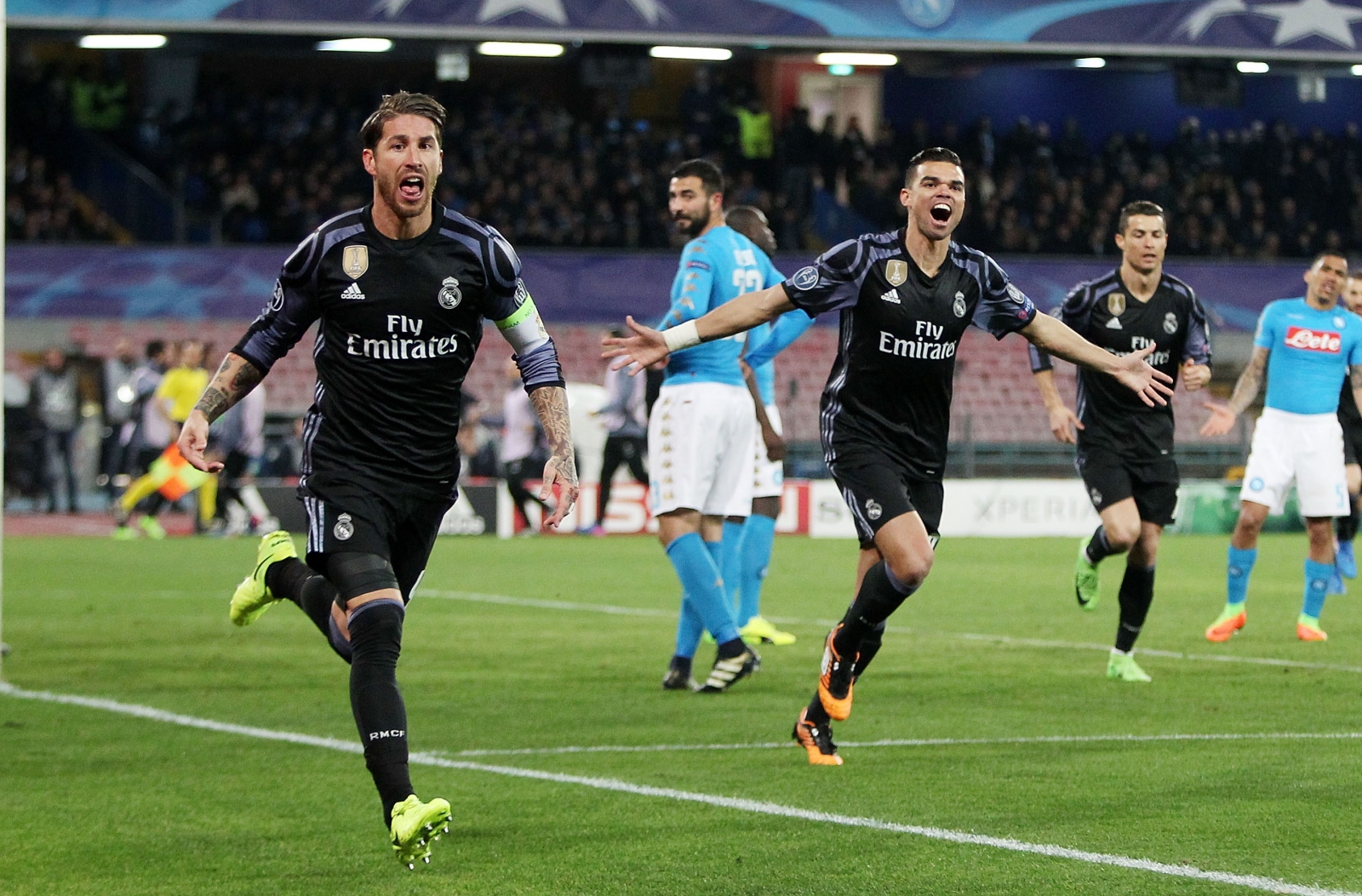 The Italian team came into the match with belief that they could capitalise on Real Madrid's poor defensive record in the last few months. Madrid have kept only two clean sheets in last 14 games, and this has contributed to the team dropping points against lesser opposition like Las Palmas. As a result, they have slipped to 2nd place in the La Liga. Even after getting a 3-1 win over Napoli in the first leg, there were reasons to be concerned ahead of the match.
Those concerns increased even more when Napoli took the lead through Dries Mertens in the first half. Madrid went into the break trailing and aware that the Italian club are a force to reckon with at home. A much improved second-half performance from the Spanish club meant that they were able to claim a crucial victory through goals from Sergio Ramos and Alvaro Morata.

Dries Mertens also scored an own goal just a few minutes after Ramos had equalised. It was a comprehensive victory, but superstar Cristiano Ronaldo was less pleased with the club's ability to keep out the opposition.
"We do the best we can, even though often we were left disorganised.But that does not make us defend badly. Often we defend well, cover spaces, people come across. There are many positive things and other things we can improve," said goalkeeper Keylor Navas. "I'm happy that I scored in a critical moment of the match, when we were suffering. But above all it was as a team that we got through," said Ramos after managing to score once again.