Submitted by
content
on Sat, 10/15/2016 - 06:53
Whenever Cristiano Ronaldo had to leave the pitch in the middle of a Liga match in the past, it was either because of injury or something, but, never was it done by his coach tactically.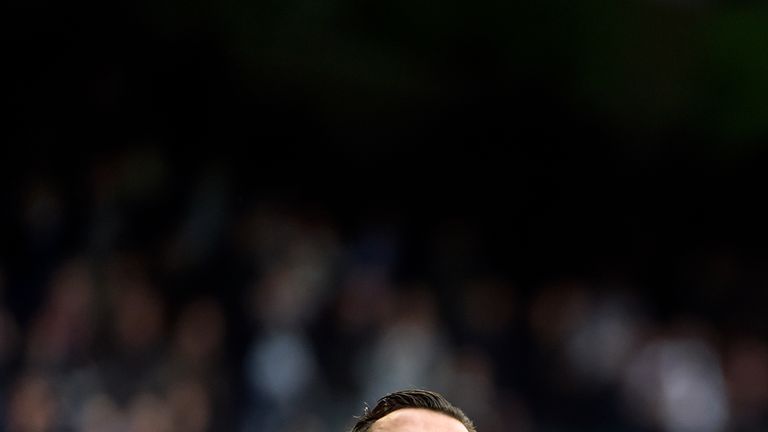 However, the unthinkable happened yesterday versus Las Palmas when he was called back into the dug-out by Zinedine Zidane without any injury probably because the Blancos boss thought that some other player would give him more value on the pitch at that time.
Ronaldo absolutely lost it as he saw the substitution board going up. He is a character full of disdain and he wants special treatment. He was never going to appreciate Zidane for that even though it was totally logical.
The Portuguese couldn't helping mouthing the swear words sitting in the dugout as Madrid conceded the equalizer and the score remained equalized thereafter.
But, Ronaldo should actually prepare himself for more substitutions in future as he is now under a coach who calls a spade a spade.
He should ask himself, was he nailing it out there and still was substituted? Had he threatened another Madrid goal? Had he looked the fittest player on the pitch? The answers of all those questions will be no.

Then why he should not have been substituted? Just because he is Ronaldo, well, that might be the reason for other coaches to shrug off the thought of substitution, but, not for Zidane. He wouldn't mind doing it again.
Zidane although, just to prevent the press from cooking several stories, covered it up saying that he had Europe at the back of his head, but, that's not all. Yes, Europe could have been one reason, but, Ronaldo wouldn't have been called back if he had been playing well. It's the form of Ronaldo which caused that substitution too.