Submitted by
isport
on Wed, 02/06/2019 - 20:59
Outspoken Croatic coach Zlatko Dalic has apologeised to Cristiano Ronaldo, admitting that perhaps he was taking it a little too far when he said that he would never want to have the Portuguese 5 time winner of the Ballon D'Or in his side.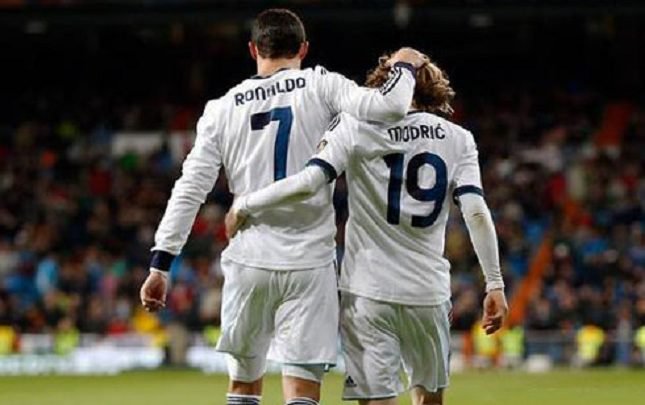 Speaking ahead of Croatia's friendly match against Portugal, Dalic dialled down the rhetoric, and begrudgingly accepte that he might have overstepped the mark – not least because Cristiano Ronaldo's trophy haul, even in just the last few years, has been vastly greater than any modern player apart from Lionel Messi.
He explained that the quote – 'I'd never want him in my team' – was said on the back of the FIFA Player of the Year Awards, which Ronaldo didn't show up for – supposedly because he already knew that former Real Madrid team-mate Luka Modric had been named Europe's Best Footballer ahead of him. If he'd have bet on Modric winning the title ahead of him (and checked the odds on sportskokladenje24.com) he could have won a small fortune, with the Croatian Talisman a rank outsider for the title until the last few hours before the result was announced.
With Dalic firmly in Modric's corner after the 'Little Magician' helped the Croatian national side to beat all expectation and reach all the way to the Final of the World Cup in Russia last summer, he thought that the no-show was a lack of respect.
But speaking ahead of the game he said that, of course, he would be foolish not to accept Ronaldo into his team – even going so far as to admit that he really wished the star player was turning out for Portugal!
Dalic already knew that Ronaldo wouldn't be in attendance, and he perhaps has his centre-back Dejan Lovren to thanks for that - after Croatia's last match against Spain (which they won impressively, 3-2) the Croatian took to social media to celebrate, though his comments went viral after he admitted that he had gone in hard on Sergio Ramos on purpose, boasting that his elbow had done the whole world a favour!
With supposedly world class stars given such short shift by the giant back-line of Croatian defenders, it's no wonder that everyone thought it was for the best, and safer for everyone, if Ronaldo was left at home instead of being smashed around the pitch. Especially as he's getting on a bit now.
For his part, Lovren won't be playing in a match either – with UEFA hitting him with a one game ban which he will serve by missing the tie against Azerbaijan in March.