Submitted by
isport
on Thu, 12/05/2019 - 14:16
A lot has been made about Paulo Dybala and the dynamic between him and Cristiano Ronaldo with many of the suspicions being centred around them having a fractious relationship. It's not hard to see how certain people have arrived at this conclusion as the 26-year-old is beginning to take the limelight for himself at Juventus after a string of impressive performances for the Turin side.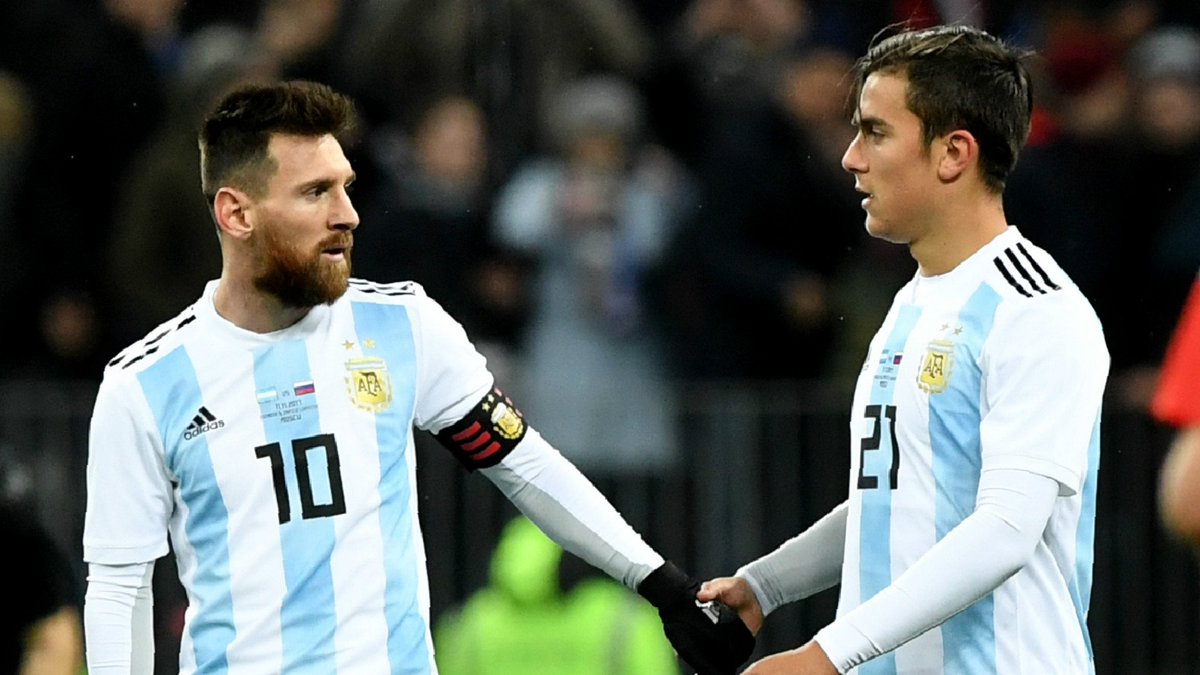 Then you add the fact that Dybala shares an international dressing room with Lionel Messi and the whole affair does get somewhat convoluted. The individual rivalry that Ronaldo and Messi share is probably the most competitive in world sport and as for the debate about who is the greatest? Well, that is forever rumbling on and is fiercely argued regardless of which side you're on.
STOP IT DYBALA
pic.twitter.com/g2rluqL51I

— talkSPORT (@talkSPORT) November 26, 2019
So any sort of association with Messi could prove to be a barrier in the way of the two Juventus stars enjoying a civil relationship. And that may seem trivial but this is a rivalry like no other and incredibly tense as things stand with both players locked on five Ballon d'Or's each and heading into the twilight of their careers. Any advantage now could determine who is considered the greatest of all time so there may be a lot less tolerance of any fraternizing with the enemy.
Although, when opening up and speaking about his relationship with Ronaldo, according to Dybala, his friendship with Messi is not a problem and insists he and Ronaldo are good friends.
The question is how long will that last for because Dybala, as mentioned, is beginning to take all the plaudits for himself at Juve. Ronaldo's substitution against AC Milan on 55 minutes at the beginning of November got a lot of media interest from around the world as the man who came on for him, none other than Paulo Dybala, scored 22 minutes later to win the game for Juventus.
Dybala was then match-winner against Atletico Madrid in the Champions League on matchday five which will no doubt strengthen manager Maurizio Sarri's hand when it comes to hauling Ronaldo off in the future.
It's also unlikely that help will come in the form of support from the Juve fans who demand Ronaldo be left to get on with it despite the level of his performance given that Juve are top of the league and at a mere 4/11 in Serie A betting to win their ninth title in a row.
Focused on my recovery to come back soon!pic.twitter.com/mMNcqRiJ0W

— Cristiano Ronaldo (@Cristiano) November 22, 2019
What we're seeing is quite unprecedented as Ronaldo is so used to being the main man and the centre of any team. For the first time since he joined Manchester United as an unknown teenager, Ronaldo faces the test of having to prove he is better than those around him in order to stay in the team.
Fans of the great Ronaldo shouldn't fear though because this may well prompt the 34-year-old to discover his best form once again. There isn't a challenge that Ronaldo hasn't risen to and then conquered during his illustrious career and there is nothing to suggest he won't be able to negotiate this trying period.