Submitted by
content
on Wed, 02/14/2018 - 07:08
Sergio Ramos has denied suggestions that Cristiano Ronaldo is on the course of an exit from Real Madrid. The Portuguese superstar has undergone a serious decline in form, and it has led to several transfer rumours linking him with an exit from the Spanish club. After facing similar issues a year ago, he signed a new contract that made him one of the best paid players in the world. Ronaldo makes around £ 500,000 per week, but the 32-year-old is reportedly unhappy with his treatment at Madrid for his poor form.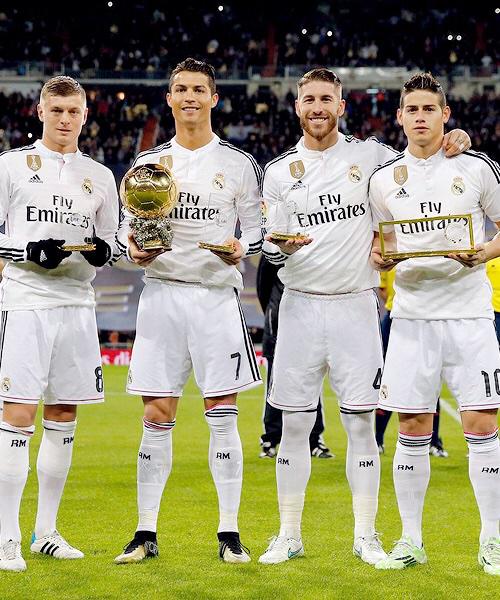 After starting out the campaign with a suspension, the Portuguese has struggled to hit top form throughout the campaign. Normally, it takes a couple of matches for Ronaldo to establish a leader when it comes to the top scorers list in Spanish football. This time around, he is yet to become the top scorer even at Real Madrid even as the season approaches the midway point. Ronaldo's poor form has led to manager Zinedine Zidane depending on players like Isco and Marco Asensio for the goals. They have not disappointed so far after managing to score eight goals between them. Aside from the struggles on the pitch, Ronaldo has also faced issues with the tax authorities and there have also been rumours about a fall out with captain Sergio Ramos.
"Ask him [Ronaldo], I lose track of these things," said Ramos when asked about the possibility of Ronaldo leaving Madrid. Real Madrid president Florentino Perez recently claimed that Madrid would not be making fresh contract offers in order to compensate for any loss that Ronaldo would face due to the tax evasion issues. "Cristiano will play on Wednesday in the Champions League and you just have to see the motivation with which he has begun the season. He has four years left on his contract," said Perez.