Submitted by
isport
on Mon, 06/04/2018 - 15:15
Zinedine Zidane shocked the footballing world on the final day of May by announcing his resignation as Real Madrid's manager, just days after he had broken all kinds of records by winning a third consecutive Champions League.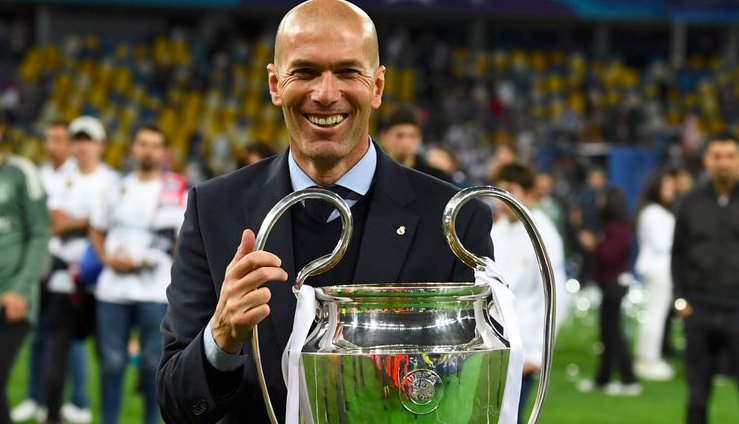 Following Real Madrid's 3-1 victory over Liverpool, there was little sign that this was the end of the road for Zidane. However, just five days later, he sent the world into shock and left Madrid searching for a new figurehead, ending his two-and-a-half year association with the club he has thrived for as a player, now manager.
CONFIRMED: Zidane leaves Real Madrid after winning the #UCL three years running pic.twitter.com/cUakusNcDf

— UEFA Champions League (@ChampionsLeague) May 31, 2018
But should Madrid have been that shocked? As a club, they are frequently changing managers, with an individual very rarely given the time that Pep Guardiola was given at Barcelona. Zidane certainly quit whilst he was ahead, on the back of three European Cups, which is a feat that will not be broken anytime soon, if ever.
Where Madrid have thrived under Zidane in Europe, they have certainly fallen behind domestically in La Liga, with Barcelona winning the 2017/18 campaign comfortably and leaving Los Blancos in third and 17 points off the pace. The 45-year-old, when stepping down, described the change that was needed to help the side progress.
Whether Zidane meant in La Liga or Europe is up for debate, but on the back of three European Cup successes, it's hard to imagine he meant winning Europe's premier prize. Whoever replaces Zidane will be tasked with helping the Madrid side they inherit back into La Liga contention, something that they weren't in 2018.
Currently, Barcelona are priced as slight favourites to be lifting the La Liga title in 2019, with Madrid's El Classico rivals priced at 4/5 in bet365's La Liga betting markets. Real are clear second-favourites, at a price of 5/4, with it likely that whoever comes out of the blocks the fastest later this year will be installed as clear favourites.
Zidane as Madrid coach (2016-18)

UEFA Champions League

UEFA Super Cup

Club World Cup

Spanish Super Cup

Liga
#UCL #UCLfinal pic.twitter.com/iPaSM4MIv1

— UEFA Champions League (@ChampionsLeague) May 31, 2018
Who is leading Madrid into the 2018/19 campaign remains to be seen, with Mauricio Pochettino one man linked with replacing Zidane in the Bernabéu. Pochettino has done well at Tottenham, helping transform the North London club into a top-four outfit, who impressed in Europe and found consistency in the Premier League, but you couldn't say he has the same winning mentality as a Zidane.
The squad he has built at Spurs has quality, but plenty of that quality is domestic and Spurs are hardly renowned for attracting big names. Of course, Madrid themselves will attract the big names in the transfer market, but whoever replaces Zidane will have to convince Gareth Bale, Madrid's Champions League hero, and Cristiano Ronaldo, so often the hero, that the Bernabéu is the place for them.
Madrid's next move is an intriguing one, as whoever replaces Zidane has a difficult task. Of course, Madrid will have success with whoever is in charge, but it felt like a good fit with Zidane at the helm, with the club at ease, which isn't always the case.
It felt like a bizarre time for Zidane to walk away, with Madrid thriving. Only time will tell us whether Zizou walked away at the perfect time.