Submitted by
content
on Sat, 06/06/2020 - 08:15
Former Dutch player Ronald de Boer compares how two young players of his nation are playing in the topmost club of Europe. Frenkie de Jong has been an exceptional player and he has been able to pull off his game at Camp Nou. He was transferred from Ajax to Barcelona in 2019 and the club has to spend a serious amount of money on him.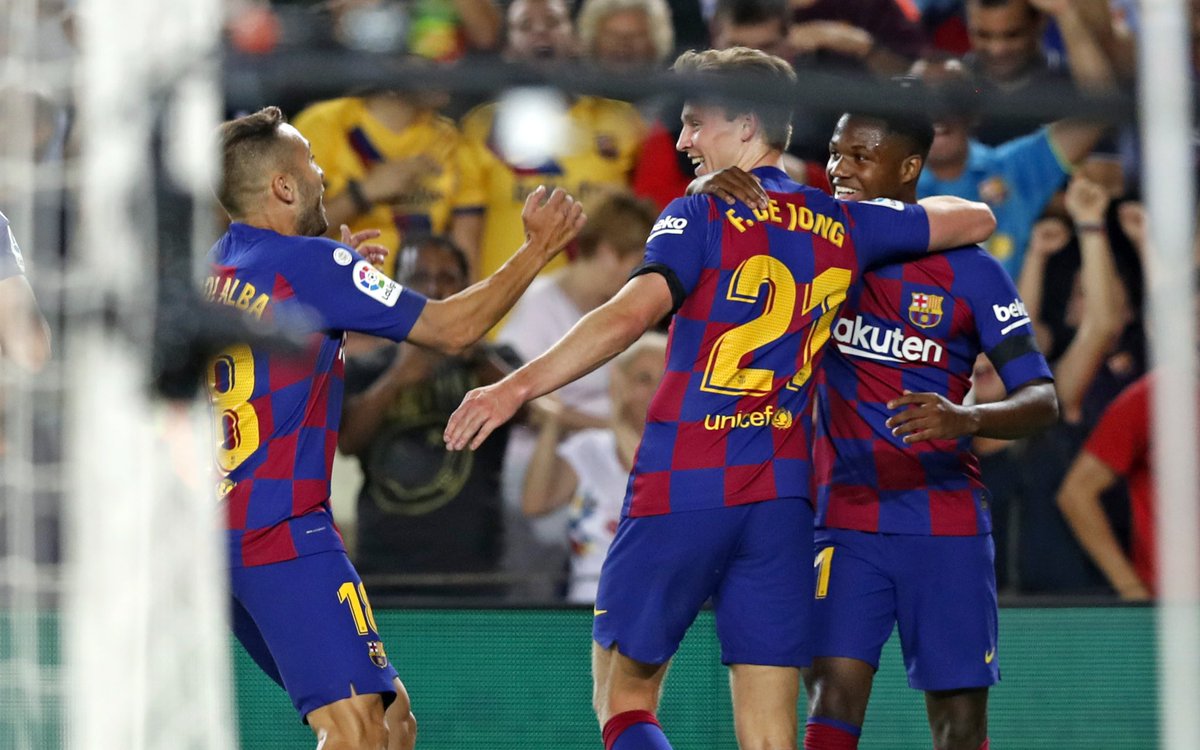 Matthijs de Ligt is another player who was transferred to Juventus. He according to de Boer has not yet raised to his expectation. He is been lagging behind his teammate. He has been benched in many of the games which isn't a good sign. De Jong has not been a spectacle but he has managed to impress others with his potential. He has also adjusted to the new surroundings and had proved to be promising in the future years.
De Boer says that de Jong is working well with Barca. Many have opinions that he has not yet reached the level of playing at Ajax and Netherlands but the former player is satisfied of his performance for a young player in the initial stage of his career. But he also hopes the player to return to his original style by being a good midfielder.
De Boer has praised him with the following words: "He is in charge of passing the ball, you cannot ask him to score 20 goals. He is a player like Sergio Busquets and when the time comes he will be a great substitute for him."
De Boer has expected De Ligt to be more adaptive and blend in with the game on the Italian side. But he has not yet reached there and his curve is dipping downwards. He had been facing problems in Juve and has staggered in his game. De Jong has made 37 appearances for Barca and scored a couple of goals. Meanwhile, de Ligt has appeared for 27 games in the Juventus jersey.