Submitted by
isport
on Wed, 11/08/2017 - 08:13
During the 2017 summer transfer window, Real Madrid offloaded various players including Alvaro Morata and Danilo on permanent deals, a few other figures were also sold but those 2 performers are a few of the more well-known and influential players. James Rodriguez and Fabio Coentrao were also loaned out from the Santiago Bernabeu.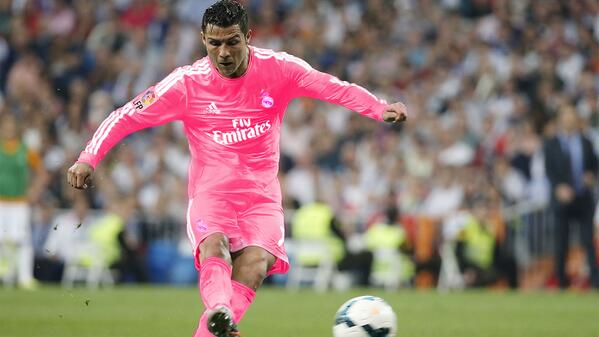 In the past few weeks and even months, Real have sustained shocking results with a 0-1 defeat against Betis in a La Liga match which was played back on September and more recently, the team of Zinedine Zidane also suffered defeats with Girona and Tottenham Hotspurs in the UEFA Champions League.
According to the star player of Real Madrid, Cristiano Ronaldo recently stated that this drop of form from his team can be caused in some way to the departure of the aforementioned players during the latest transfer window. Madrid are still favourites to win La Liga according to www.online-betting.org, but their odds have lengthened in recent weeks.
"The players who have come in have great potential but Pepe, Morata and James Rodriguez made us stronger, now the team is younger. We are also without Dani Carvajal and Gareth Bale. It's not a worse squad but it has less experience and that is very important, though it is not an excuse. I'm happy and don't want to set off alarms"
After the 10 opening league matches of the 2017-18 season, Real Madrid were able to collect 20 points which puts them 3rd in the table while Valencia and their eternal rivals Barcelona top of the Spanish League with 28 points.
This is certainly not the way that Zinedine Zidane would have wanted to kick-off this season in which they have to defend the La Liga title.
Meanwhile, Ronaldo has also recently revealed more details concerning the current situation of his contract, and how that impacts on performances.
"Things are what they are, you don't have to hide them and you have to be positive. People forget the good things very quickly. It's never a crisis. We can lose three or four games but it's never a crisis. You can't forget what we've done. I have four more years of contract and I am enough, I do not want to renew or improve a contract, I am very good." C.Ronaldo added on.
Ronaldo released the statement as he responded to reports that suggested that he wanted a contract extension (and more money) but it seems like that was indeed nothing but rumors as the veteran performer denied everything.
The 2016 Ballon d'Or winner has a contract with Real Madrid which extends until 2021 and from the looks of it, C.Ronaldo is not interested in extending his deal with the Spanish club any further at least right now.
There already are people claiming that Real Madrid have lost their La Liga title after having allowed Barcelona to get ahead by 8 points but taking into consideration that these are only the early stages of La Liga and that there are more than 20 matches left to be played, anything can happen but Real Madrid has clearly been struggling in recent times.
This drop of form is something that Zinedine Zidane is hoping his team can overcome, and fast.