Submitted by
isport
on Tue, 10/31/2017 - 09:32
In early October, Andres Iniesta signed a new "lifetime" contract with Barcelona; a deal that will keep the midfielder at the club for the rest of his playing career. Barcelona called the contract "a reward for Andres' exceptional career," while the player said: "I have always been convinced of my love for Barca and I know that I could never be anywhere better than here."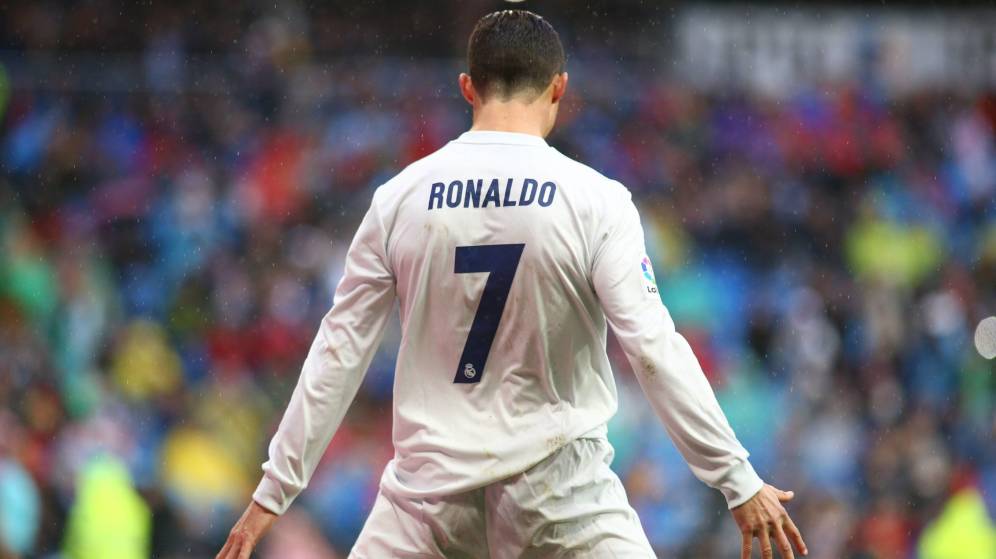 If Real Madrid want to tie down Cristiano Ronaldo for the remainder of his best years, perhaps they have considered a similar gesture of commitment and reward. There is a problem, however: Ronaldo hasn't always shown an Iniesta-like desire to stay put.
Return 'home'
Whenever talk of a new contract for Madrid's talisman comes up, the alternative option of a return to Manchester United is touted. In the summer, reports emerged suggesting Ronaldo's mind was made up on a move to England after being accused of tax fraud in Spain. That soon blew over, but the reality is a departure is not beyond the realms of possibility.
Ronaldo will turn 33 in February, but there are few indications he is slowing down. He was recently named men's player of the year at the Best Fifa Awards, and he has made a terrific start to this season's Champions League campaign in front of goal. (His La Liga record doesn't quite match up so far in 2017/18 after the disruption caused by an early season suspension.)
Meanwhile, Real are falling behind in the La Liga title race and, after that shock defeat to Girona, it may be time to plan ahead. With Real at 7/2 for that title, punters will look for offers as they're not confident of it landing. A good time, therefore, to look to the future.
Generally, attacking players begin to drop deeper on the pitch the older they get. This happens frequently in England; think Paul Scholes, Steven Gerrard and Wayne Rooney. David Beckham, whose formative years were, like Ronaldo, spent on the wing, became a central midfielder when his legs began to go.
New Faces?
Ronaldo, however, has moved progressively up the pitch over the years. He still often starts matches on the left with Karim Benzema through the middle, but spends a lot of time in the box awaiting deliveries from Madrid's more creative players. A long-term replacement for the goals of Ronaldo is certainly something to think about - Tottenham's Harry Kane has been mentioned - but while Ronaldo remains prolific, retaining his services is arguably the most important thing Madrid can do.
The 32-year-old's mentality is his best attribute. He wants to win every game at all costs, and he wants to score the winning goal every time. With most footballers, such an attitude would undeniably disrupt squad harmony, but the potential for that is nullified by Ronaldo's ability to produce results again and again. The reason he takes it upon himself to score crucial goals so often is because he knows he can.
Of course, that mentality wouldn't be there if he didn't have the natural talent and drive to go with it. Over the years, Ronaldo has refined just about every aspect of his attacking game: he is the world's best header of the ball; his positioning and the timing of his runs into the box are second to none; and his finishing is unerringly accurate. Put all of that together and you have a world-class goalscorer. Add consistency, and the capacity to do it on the biggest of stages, and you have one of the greatest ever.
Ronaldo has been such a vital element of Madrid's re-emergence as the world's greatest team over the last few years that it's difficult to imagine the club without him. President Florentino Perez wants the very best players at Madrid and he often gets them. Sometimes he's forced to let stars leave so that others can come in, but exiling Ronaldo has clearly never crossed his mind. And until the goals dry up, why would it?
There have been murmurings the four-time Ballon d'Or winner wants pay parity with Lionel Messi, and with Madrid stalling, Ronaldo could seek an exit. But we've heard this before. It wouldn't surprise me to see him emulate Iniesta by signing a new "lifelong" contract in the near future.