Submitted by
content
on Sat, 08/27/2016 - 05:21
Real Madrid manager Zinedine Zidane has confirmed that Cristiano Ronaldo is a major doubt for the season opener against Real Sociedad.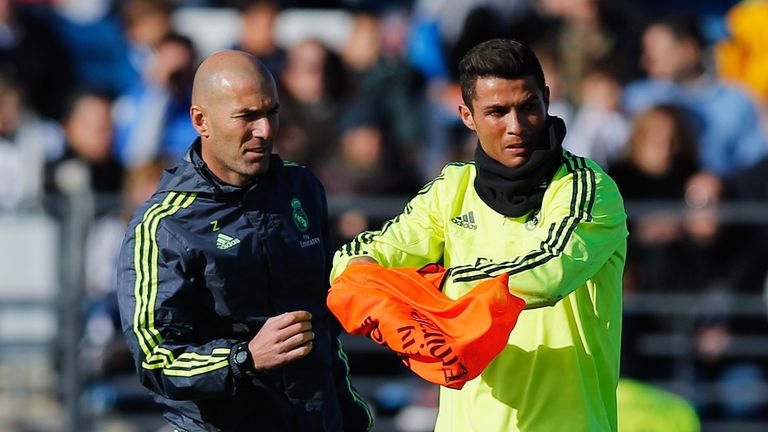 The Portuguese superstar picked up an injury during the Euro 2016 final. After having not played a major part in pre-season, Ronaldo still does not seem to have made sufficient progress so as to ensure his selection in the first team on August 21. Real Madrid take on Real Sociedad looking to end the league drought this time around. Only last campaign, the club managed to achieve Champions League success in unlikely circumstances.
Even though this European success coupled with Ronaldo lifting the Euro 2016 in the summer have taken the gloss away from Barcelona's domestic double, manager Zinedine Zidane will undoubtedly be keen on ending the dominance of the Catalan club when it comes to domestic competitions. Real Madrid remain the most successful Spanish club when it comes to the number of La Liga titles, but they have allowed Barcelona to catch up a lot in the last decade. Since the turn of the millennium, Madrid have managed only five league titles compared to Barcelona's eight. Furthermore, Madrid are without a league title since the 2011-12 campaign.

After having just guided the team to UEFA Super Cup success with a win over Sevilla, Zidane will be focusing on winning the opening game."Right now he [Ronaldo] still has his injury. Obviously he wants to be back but we need patience and for him to be calm. He will be back with us soon in Madrid. Overall I am delighted with the work we have done this pre-season. But we must continue because it's going to be a long campaignand we have to continue to work in this manner. We need to get better as a team," said Zidane.